CD Projekt Red released a new 4.01 patch for Witcher 3 on February 2. The patch brings more stability and performance updates for the next-gen version of the game, quest fixes, and other improvements.
One neat undocumented change is the return of the "top notch swords" dialogue line for the armorer in Novigrad. He also sells two brand new Witcher swords, one steel and one silver, which are actually quite strong because they scale with your level (although the stats are a little weak).
Here are the patch notes (including most but not all of the changes):
PC-SPECIFIC
Fixed an issue where the Screen Space Reflections setting wasn't working on PC despite being turned on. Players who had previously set their SSR setting to high may notice a performance impact.
Added a new performance mode for ray-traced global illumination, which can be toggled by players with compatible hardware. It improves frame rate by prioritizing performance over range and precision.
CONSOLE-SPECIFIC
Fixed an issue where consoles could create a higher amount of saves than their set limit, resulting in various issues with saving the game or user settings being reset.
Improved Screen Space Reflections quality on next-gen consoles.
Optimized ray-traced global illumination on next-gen consoles to improve the performance of Ray Tracing Mode.
QUESTS & GAMEPLAY – Available on all platforms
Battle Preparations – Fixed an issue where it could be impossible to interact with Avallac'h during the objective "Let Avallac'h know everything's ready."
Family Matters – Fixed an issue that could cause the game to crash during the transition to Ciri's Story: Out of the Shadows when speaking to the Bloody Baron.
King's Gambit – Fixed an issue where it could be impossible to participate in the fistfight with the second Vildkaarl due to an invisible obstacle.
Wine Wars: Belgaard – Added a retrofix for the issue we fixed in 4.00, where the quest couldn't be completed if the player destroyed one of the required monster nests during exploration.
A Dangerous Game – The armor in Caesar's room should now change its appearance when the Alternate Nilfgaardian Armor is turned on.
Axii Puppet – Increased the health and damage dealt by the puppet.
Adrenaline Rush mutation should now work according to its description.
Various small fixes to quests and cutscenes.
LOCALIZATION – Available on all platforms
Fixed various issues with Arabic localization.
Added the localized versions of Orianna's song "Lullaby of Woe" in Korean and Simplified Chinese.
Adjusted Priscilla's lip-sync animation to match her voice-over in Simplified Chinese during the song "The Wolven Storm".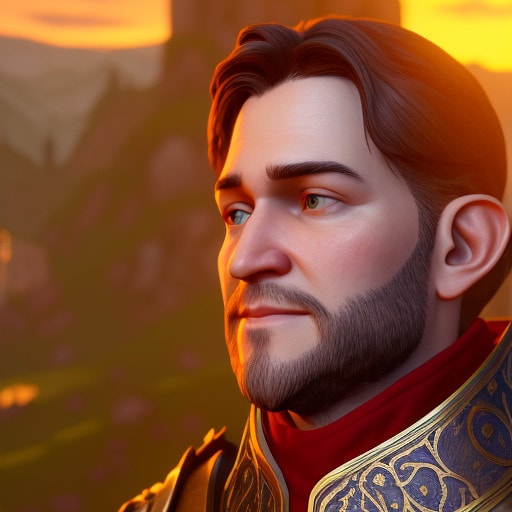 Gleb has been playing PC games since the late 1990s and has always enjoyed RPGs the most (Dragon Age, Mass Effect, Elder Scrolls, WoW, Dark Souls, etc.). He had tons of fun playing Witcher 3, so he made this website for discussion, guides, and other info related to the Witcher game, books, and cinematic universe. He travels the world as a digital nomad and spends his time working on website projects, practicing kickboxing, and telling people how awesome intermittent fasting is.