In this quick guide, we'll explain how to get the Grandmaster Griffin gear diagrams in Witcher 3. The signs-focused Griffin set provides two bonuses when you upgrade it to Grandmaster:
(3/6) After casting a Sign in standard mode, the next standard Sign cast within 3 seconds won't cost stamina
(6/6) Increased Yrden Sign trap radius by 40%; standing inside the trap increases stamina regeneration by 5 per second and Sign intensity by 100%, and reduces damage taken by 20%
To upgrade your Griffin set, you'll need the mastercrafted set and the six grandmaster armor and weapon diagrams.
To find the diagrams, you can either travel to Beauclair and speak with the Grandmaster Armorer Lazare Lafargue to start the Scavenger Hunt: Grandmaster Griffin gear quest or go straight to the diagram locations we've added below.
Grandmaster Griffin Steel Sword, Boots, Gauntlets Location
Travel to Fort Ussar in the far east, the easternmost location in Toussaint.
The Fort is guarded by two basilisks but you don't have actually have to fight them; just head into the main ruins and look for the chest. Read the captain's report to unlock the next diagram location.
Grandmaster Griffin Armor, Trousers, and Silver Sword Location
The next location is located to the northwest, where you'll find a Hanse Base: a camp controlled by a gang of bandits. After fighting a small group of bandits, dispel the illusion blocking the entrance into the room below.
Use the highlighted wall switch to enter a secret room and loot Moreau's journal; reading it will give you quest update to find the teleportation crystal. You can find it on a table in the first room.
Place the crystal into the apparatus and enter the portal.
Here, you'll find the Grandmaster Griffin armor, trousers, and silver sword diagrams after fighting a Golem. You can now travel back to the grandmaster smith to craft the set; he also sells many of the required materials.
Grandmaster Griffin Gear Crafting Materials
Here are all of the crafting materials required to craft the Grandmaster griffin armor pieces and weapons.
Set piece
Crafting Materials
Grandmaster Griffin Silver Sword
Mastercrafted Griffin Silver Sword x1
Leather Scraps x2
Enriched Dimeritium Ingot x2
Monster Essence x1
Monster Heart x1
Grandmaster Griffin Steel Sword
Mastercrafted Griffin Steel Sword x1
Leather Scraps x2
Enriched Dimeritium Ingot x2
Monster Heart x1
Monster Essence x1
Grandmaster Griffin Armor
Mastercrafted Griffin Armor x1
Infused Slyzard Hide x2
Enriched Dimeritium Plate x2
Monster Heart x2
Monster Essence x1
Grandmaster Griffin Trousers
Mastercrafted Griffin Trousers x1
Infused Slyzard Hide x1
Enriched Dimeritium Plate x1
Monster Blood x2
Monster Brain x2
Grandmaster Griffin Boots
Mastercrafted Griffin Boots x1
Infused Slyzard Hide x1
Enriched Dimeritium Plate x1
Powdered Monster Tissue x2
Monster Claw x4
Grandmaster Griffin Gauntlets
Mastercrafted Griffin Gauntlets x1
Infused Slyzard Hide x1
Enriched Dimeritium Ingot x1
Monster Heart x1
Monster Blood x2
Grandmaster Griffin Gear Stats
The Griffin witcher set's main unique stat is sign intensity, making it ideal for signs-focused builds. Here are the complete stats of the six grandmaster Griffin gear pieces.
Want to craft the other Grandmaster Witcher gear sets? We've got separate guides for the Ursine, Feline, and Wolven grandmaster sets, as well as the Manticore School gear.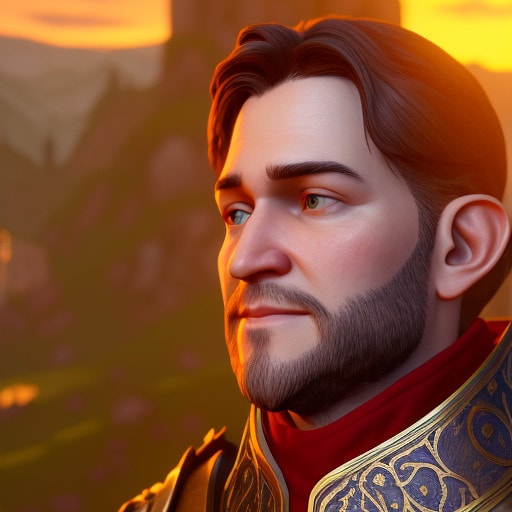 Gleb has been playing PC games since the late 1990s and has always enjoyed RPGs the most (Dragon Age, Mass Effect, Elder Scrolls, WoW, Dark Souls, etc.). He had tons of fun playing Witcher 3, so he made this website for discussion, guides, and other info related to the Witcher game, books, and cinematic universe. He travels the world as a digital nomad and spends his time working on website projects, practicing kickboxing, and telling people how awesome intermittent fasting is.