In case you were living under a rock, 2022 saw CD Projekt Red reveal not one but three new Witcher titles it's working on.
That includes an entirely new triple-A Witcher title codenamed Polaris, a Witcher spinoff targeting a broader audience codenamed Sirius, and Canis Majoris, a remake of the first Witcher game in the Unreal 5 engine.
Here's a breakdown of what we know about each title.
Witcher 4 Polaris
Announced on March 22, 2022, Witcher: Polaris is currently in pre-production, marking the start of a new triple-A trilogy set to succeed Geralt's original saga. Despite being referred to as The Witcher 4 by fans and even CDPR's CEO, the game's actual title is yet to be determined. Polaris's release date is unknown, except that we should not expect it until at least 2025.
The new open-world trilogy is being developed using Unreal Engine 5, shifting away from CDPR's proprietary RED Engine. The company plans to release the two subsequent installments within six years following the release of the first game in the new series, creating a trilogy akin to the original three Witcher games.
CDPR's commitment to this trilogy does not indicate that the first game will be officially named 'The Witcher 4'. In fact, both the company's CEO, Adam Kiciński, and co-founder, Marcin Iwinski, have stated that the game will not bear this title. This aligns with their belief that the original Witcher series was designed as a trilogy and thus cannot have a fourth part.
Details about the protagonist, location, and time period of Polaris remain undisclosed, leaving fans in anticipation. However, a teaser image of a lynx-shaped witcher medallion does suggest that it could center on the School of the Lynx. This school has not been mentioned in the books or Witcher games.
Details from CDPR's Q1 2023 earnings report show that it's ramping up development on both Polaris and Sirius.
Witcher Sirius
The fifth installment set in the Witcher universe, codenamed Sirius, is currently being developed by US-based game studio Molasses Flood and has a new direction compared to the previous games.
It aims to cater to a wider audience by incorporating both multiplayer and single-player gameplay elements. Sirius had faced some challenges in recent months, which led CDPR to evaluate and redefine its framework, causing concern among fans about a potential cancellation.
However, it has been confirmed that the project is still ongoing. A significant aspect of the restructure involved layoffs, affecting 21 American and 8 Polish employees of Molasses Flood, a relatively small studio. The impact of these layoffs on the development process and whether CDPR will hire new staff to bolster the project's progression remains to be seen.
Precise details about Sirius, including its release date, are still under wraps. Judging from the games already released by Molasses Flood, we can definitely expect a much more "casual" take on the Witcher universe.
Canis Majoris: Witcher 1 Remake
The much-anticipated remake of the original 2007 Witcher game, codenamed Canis Majoris, was announced by CDPR in October 2022.
This project symbolizes a return to CDPR's roots, as expressed by the Head of Studio, Adam Badowski. The remake promises a modern reimagining of the initial game, transforming it from a semi-open world to a full-fledged, story-driven, open-world RPG.
Unlike Witcher Polaris, Canis Majoris is being developed by Fool's Theory. This Polish studio has worked on notable titles such as Baldur's Gate 3 and Outriders and boasts many veterans from the Witcher and CDPR teams. I certainly expect great things from a studio with that kind of portfolio.
Nonetheless, CDPR will maintain full creative supervision over the project, ensuring its connection to the original series. Specific details about the remake remain under wraps, but anticipation is high for this revitalized journey into the world of The Witcher.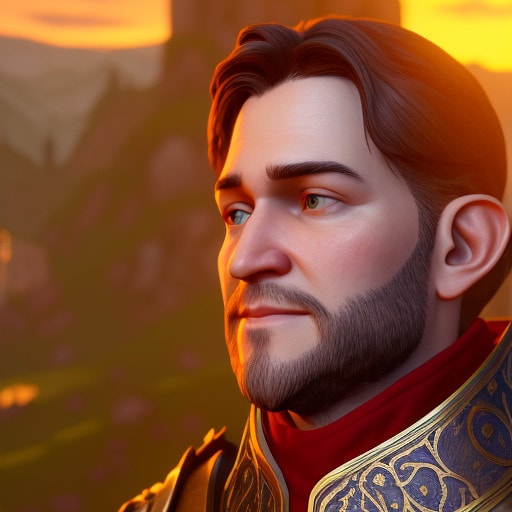 Gleb has been playing PC games since the late 1990s and has always enjoyed RPGs the most (Dragon Age, Mass Effect, Elder Scrolls, WoW, Dark Souls, etc.). He had tons of fun playing Witcher 3, so he made this website for discussion, guides, and other info related to the Witcher game, books, and cinematic universe. He travels the world as a digital nomad and spends his time working on website projects, practicing kickboxing, and telling people how awesome intermittent fasting is.